The office project for Grupo Lar in Madrid is located at number 130 of the Paseo de la Castellana center. In an 11-story building built in 1964 and in which the intervention affects the first four floors. The main objective of the action is to provide a new corporate Lar Group, more modern and current.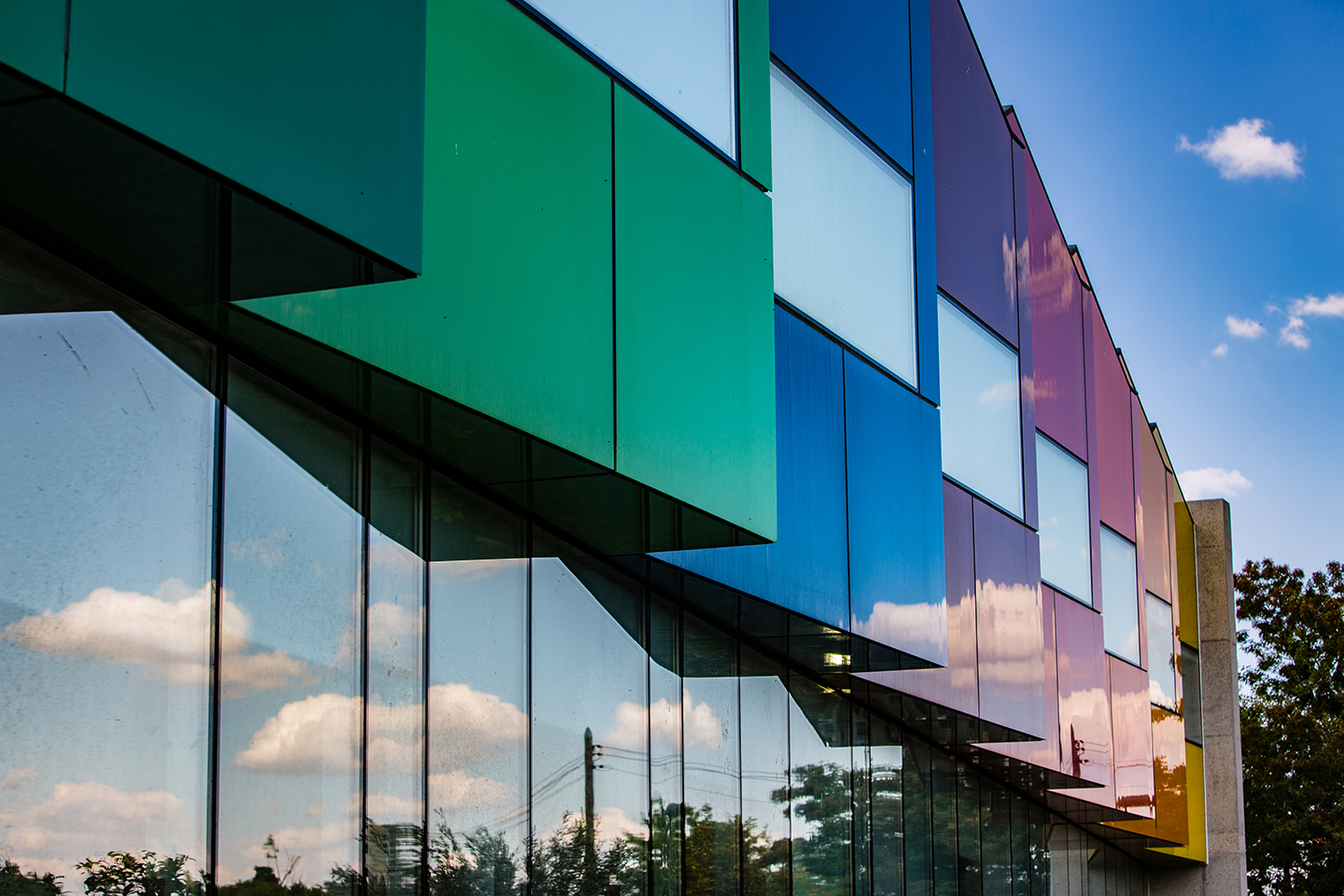 "It is not a parent's intervention for their children but the work of a society for the future."
The current centre, granted by Madrid City Hall, is housed in a building from 1950 attached to a development of mainly single storey houses. It is located beside the disused military barracks near the Extremadura highway. Renovated in 1995, it shows inadequate conditions as a school and residence for children who suffer CP.
In an office building near the National Auditorium of Madrid, property of New Winds, is the Headquarters of Knight Frank Spain. The ground floor premises, next to reception; are designed to give an exclusive customer service.
The site, of a rectangular shape, has a curved glass façade to the street Suero de Quiñones, and a plain one to the inner patio; on its long sides. It has two entrances, to the hall and carpark-toilet-service area; on its short sides.
The building for the new headquarters of FCC is located in Madrid, in one of the new planned urban extensions of the city: Las Tablas. The objectives of the project were the centralization of the different FCC headquarters, distributed throughout Madrid (randomly over many years) and a substantial change in the corporate culture. Encouraging a more planned, flexible, horizontal and communicative work organization that is capable of adapting quickly and efficiently to the changing conditions of the current working world.
We proceed to the rehabilitation of the office building located at number 278 of Madrid's Paseo de la Castellana (former Repsol headquarters from year 1.991 to 2.013) in front of the CTBA (Cuatro Torres Business Area). It is located 500m west of the Metro station (line 10) and Cercanías de Chamartín and 600m south of the La Paz hospital.